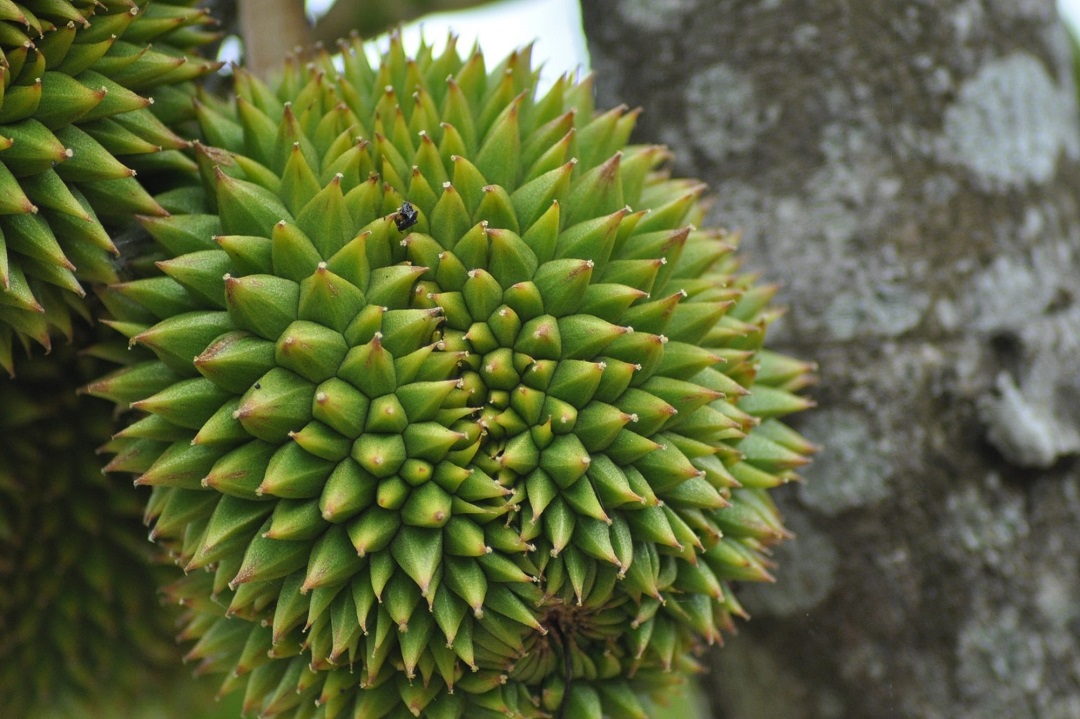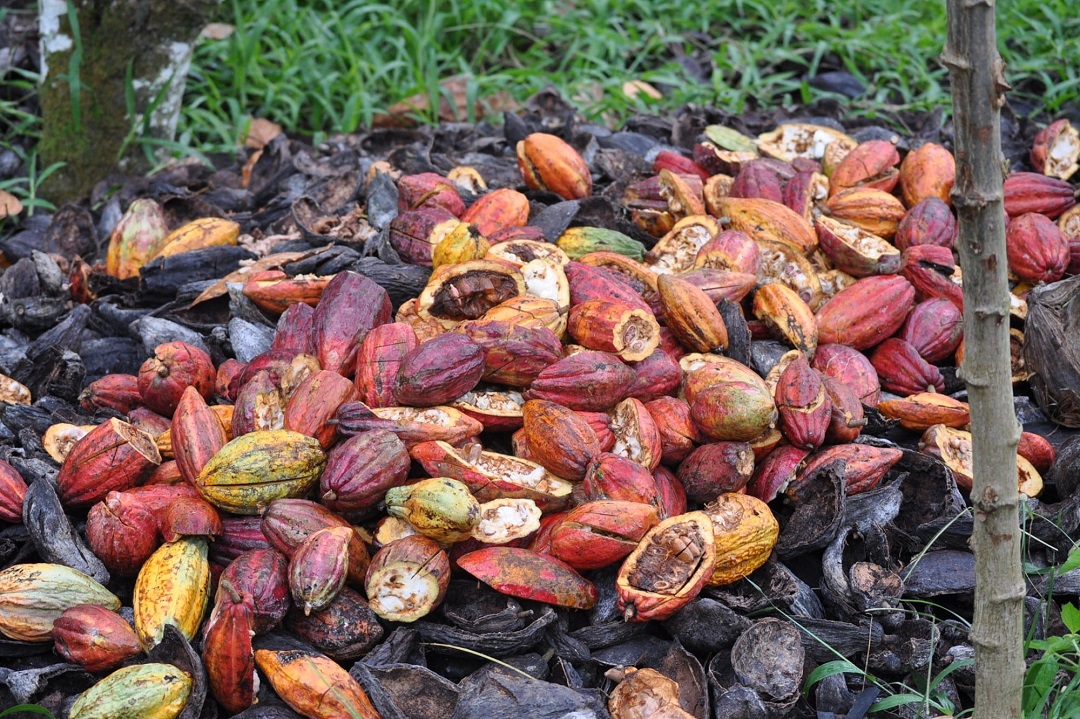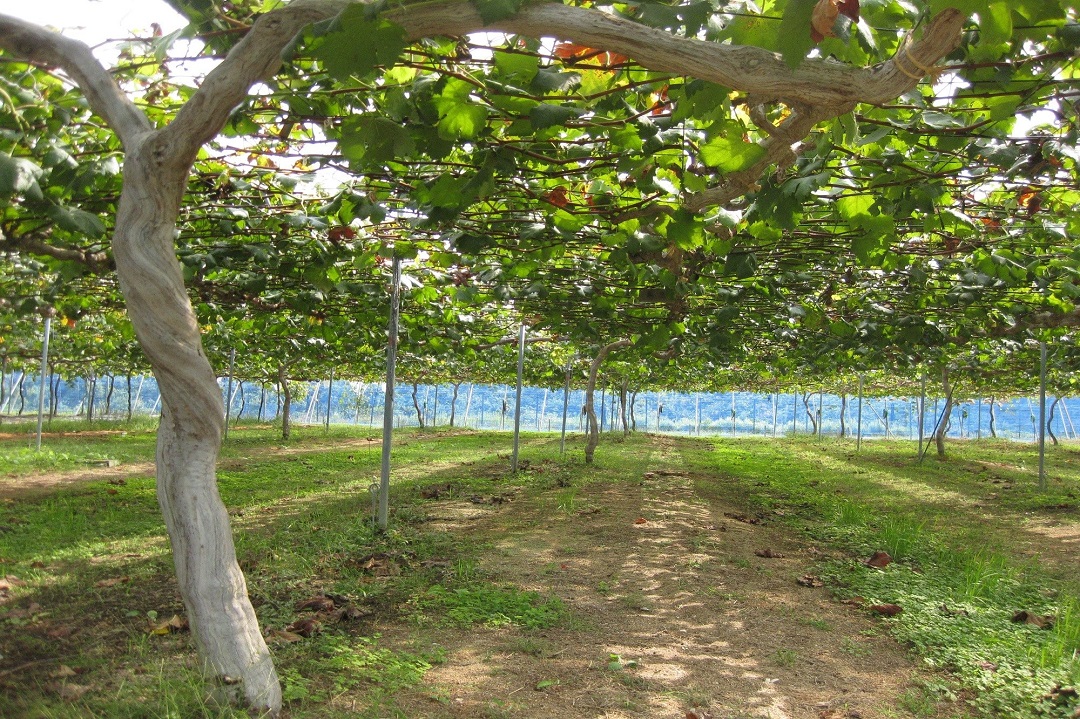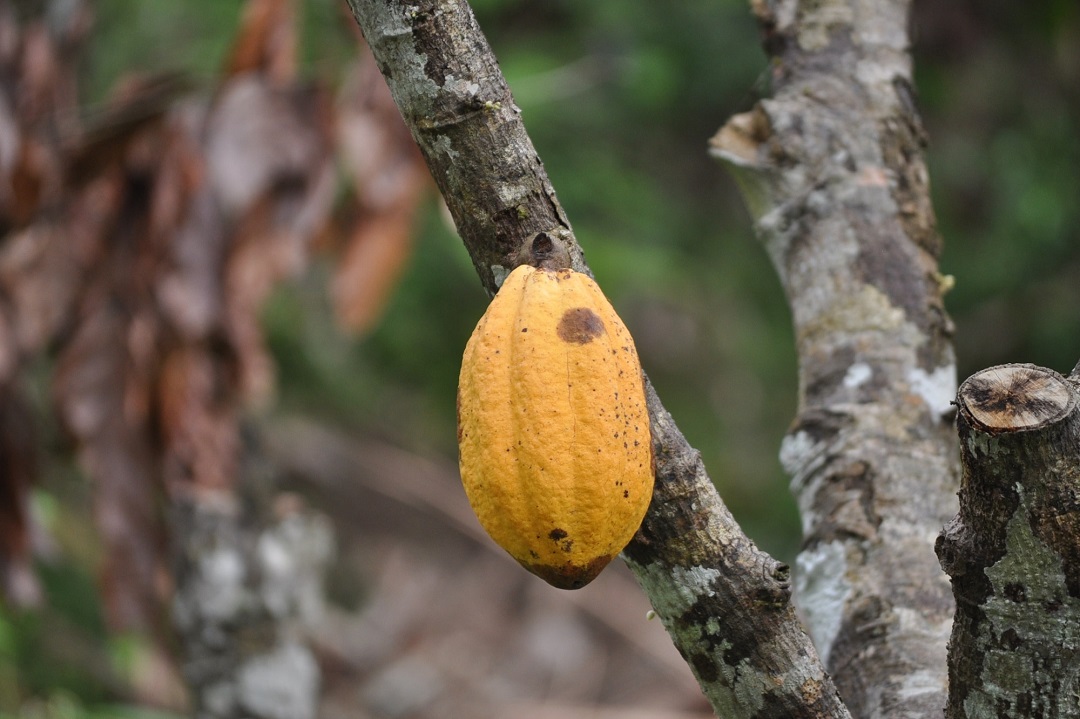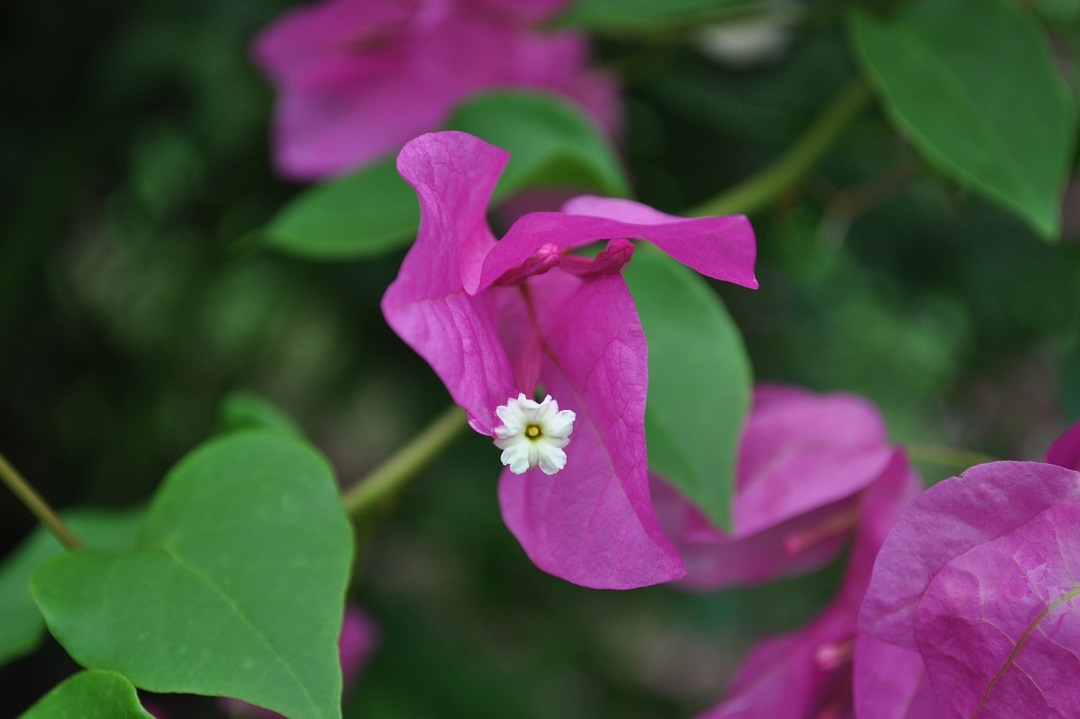 ようこそ!果樹園芸研究室へ!
当研究室は、附属農場及び温室などの充実した設備を活用し、研究しています。また分子生物学的な実験も積極的に行っています。 環境に優しく、化学肥料及び農薬を極力抑えた果樹園の持続栽培を試みています。
それに加えて、有機栽培、土壌微生物群集及び生物防除の研究を進めています。
私たちのチームは日本の果樹園芸学を中心に、そしてさらには海外(インドネシア‐カカオ、ブラジル‐グアバ・フザリウム病)、ドイツ、ウガンダとの共同研究にも力を入れています。
農学部および附属農場において、卒業論文、大学院生(修士・博士コース)の指導を行っています。
研究内容
- 菌根菌
- 果樹園における土壌微生物群集
- AM菌根菌の人工培養
- 果樹園における土壌病原菌の生物防除
- 果樹園の持続栽培
メンバー
学生
岡村篤 (4回生)
吉田真章 (4回生)
ホスネ アラ ディルザハン (大学院生)
業績
Silva, L.P., Ramos, M.L., Cruz, A.F., Calbo, M.E. (2018) Photosynthesis in different genotypes of common bean (Phaseolus vulgaris L.). Agroecossistemas (in press).
Cruz, A.F., Suwastika, I.N., Sasaki, H., Uchiyama, T., Pakawaru, N.A., Wijayanti, W., Basri, Z., Ishizaki, Y., Shiina, T. (2018) Cacao plantations on Sulawesi Island, Indonesia: I - An agro-ecological analysis of conventional and organic farms. Organic Agriculture (in press). (Read)
Dutra, J.B., Blum, L.E.B., Lopes, L.F., Cruz A.F., Uesugi, C.H. (2018) Use of hot water, combination of hot water and phosphite, and 1-MCP as post-harvest treatments for passion fruit (Passiflora edulis f. flavicarpa) reduces anthracnose and does not alter fruit quality. Horticulture Environment and Biotechnology (in press).
Lopes, L.F., Cruz, A.F., Barreto, M.L.A., Blum, L.E.B. (2018) Control of anthracnose in papaya fruits by acetylsalicylic acid and 1-methylcyclopropene. BioScience Journal (in press).
Cruz, A.F., Silva, L.F., Sousa, T.V., Nicoli, A., Paula Junior, T.J., Caixeta, E.T., Zambolim, L. (2018) Molecular diversity in Fusarium oxysporum isolates from common bean fields in Brazil. European Journal of Plant Pathology 152 (2): 343-354. (Read)
Muslimin, Wijayanti, W., Anshary, A., Basri, Z., Cruz, A. F., Suwastika, I. N., Shiina, T. (2018) Sulawesi cacao (l.) performances under two different agricultural system in east coast of Central Sulawesi. IOP Conference Series. Earth and Environmental Science (Online), v. 144, p. 012066 (Read)
Cruz, A. F., Barka, G. D., Sylla, J., Reineke, A. (2018) Biocontrol of strawberry fruit infected by Botrytis cinerea: Effects on the microbial communities on fruit assessed by next-generation sequencing. Journal of Phytopathology, v. 166, p. 403-411. (Read)
Lopes, L.F., Cruz, A.F., Barreto, M.L.A., Blum, L.E.B. (2017) Post-harvest treatment with Ca-phosphite reduces anthracnose without alter papaya fruit quality. J. Hort. Sci. Biotech. DOI: 10.1080/14620316.2017.1361342 (in press) (Read)
Cruz, A.F., Oliveira, B.F., Pires, M.C. (2017) Optimum level of nitrogen and phosphorus to achieve better Papaya (var. Solo) seedlings growth and mycorrhizal colonization. Int. J. Fruit Sci. 2: 1-10 (Read)
Ferraz, D.M.M., Blum, L.E.B., Cruz, A.F., Barreto, M.L.A., Uesugi, C.H., Peixoto, J.R. (2016) Phosphite to control anthracnose and post-harvest quality of guava under conventional and organic growth. Rev. Agric. 91: 249-264
Ferraz, D.M.M.; Blum, L.E.B.; Cruz, A.F.; Vasconcelos, T.M.M., Uesugi, C.H.; Barreto, M.L.A. (2016) Effect of calcium chloride on antracnose and characteristics of guava fruits at post-harvest stage. Agrotropica 28 (3): 311-318
Bazghaleh, N., Hamel, C., Gan, Y., Knight, J.D., Vujanovic, V., Cruz A.F., Ishii, T. (2016) Phytochemicals induced in chickpea roots selectively and non-selectively stimulate and suppress fungal endophytes and pathogens. Plant Soil, 1-15, DOI:10.1007/s11104-016-2977-z
Oliveira, B.F., Cruz, A.F., Alves, E. (2016) Cassava starch coatings for postharvest control of papaya anthracnose. Phytop. Mediter. 55 (2): 276-284
Ferraz, D.M.M., Blum, L.E.B., Cruz, A.F., Barreto, M.L.A., Uesugi, C.H., Peixoto, J.R. (2016) Phosphite to control anthracnose and post-harvest quality of guava under conventional and organic growth. Rev. Agric. 91: 249-264 (Read)
Ferraz, D.M.M.; Blum, L.E.B.; Cruz, A.F.; Vasconcelos, T.M.M., Uesugi, C.H.; Barreto, M.L.A. (2016) Effect of calcium chloride on antracnose and chracteristics of guava fruits at post-harvest stage. Agrotropica 28 (3): 311-318 (Read)
Bazghaleh, N., Hamel, C., Gan, Y., Knight, J.D., Vujanovic, V., Cruz A.F., Ishii, T. (2016) Phytochemicals induced in chickpea roots selectively and non-selectively stimulate and suppress fungal endophytes and pathogens. Plant Soil, 1-15, DOI:10.1007/s11104-016-2977-z (Read)
Oliveira, B.F., Cruz, A.F., Alves, E. (2016) Cassava starch coatings for postharvest control of papaya anthracnose. Phytop. Mediter. 55 (2): 276-284 (Read)
Rezende, D.V., Cruz, A.F., Tsuji, G., Oliveira, B.F. Lima, A.A., Blum, L.E.B. (2015) Morphological and molecular characterization of the rust fungus Uromyces goyazensis (Basidiomycota: Pucciniales) on Loranthaceae from the Brazilian Cerrado. Aust. J. Mycol. 24: 47-58 (Read)
Cruz, A.F., Medeiros, N.L., Benedet, G.L., Araújo, M.B., Uesugi, C.H., Ferreira, M.A.S.V. Peixoto, J.R., Blum, L.E.B. (2015) Control of post-harvest anthracnose infection in guava (Psidium guajava) fruits with phosphites, calcium chloride, acetyl salicylic acid, hot water, and 1-MCP. Hort. Env. Biotech. 56 (3): 330-340 (Read)
Oliveira, P.R.P.M., Dianese, A.C., Fragoso, R.R., Cruz, A.F., Blum, L.E.B. (2014) Variability of Fusarium spp. isolates, causal agents of the soybean Sudden Death Syndrome. Acta Agric. Scand., Section B - Soil Pl. Sci. 64 (8): 675-682 (Read)
Silva, L.P., Ribeiro Júnior, W.Q., Cruz, A.F., Oliveira, S.A., Ramos, M.L.G. (2015) Assessment of nutritional status of different genotypes of common bean (Phaseolus vulgaris L.). J. Pl. Stud., 4 (2): 57-65 (Read)
Cruz, A.F. (2015) Plant and bacterial extracts involved on arbuscular mycorrhizal fungus stimulation and pathogens suppression. Bioagro 27 (2): 103-110
Cruz, A.F., Pires, M.C., Soares, W.R.O., Rezende, D.V., Blum, L.E.B. (2014) Soil-borne plant pathogens associated to decline of grapevine grown in greenhouse. J. Pl. Physiol. Path. 2 (1), DOI: 10.4172/2329-955X.1000115
Cruz, A.F., Soares, W.R.O., Blum, L.E.B. (2014) Impact of the arbuscular mycorrhizal fungi and bacteria on biocontrol of white root rot in fruit seedlinds. J. Pl. Physiol. Path. 2 (1), DOI: 10.4172/2329-955X.1000114
Cruz, A. F., Icuma, I. M., Yamanishi, O. K. (2014) The Japanese fruit industry: the market characteristics. Rev. Cient. Rural 15 (1): 13-21